Governance & Directors
DIRECTORS & GOVERNANCE
The structure and remit of the members, board of trustees, committees and local governing bodies can be found in the trust's scheme of delegation for governance functions.
MEMBERS
The members of the Trust are appointed by the Diocesan Bishop and aim to ensure the MAT is run in accordance with its aims and objects.
| Member | Date Appointed |
| --- | --- |
| Bishop Alan Hopes | 1st November 2016 |
| Fr David Bagstaff | 1st November 2016 |
| John Tuttle | 1st November 2016 |
| Mgr. Anthony Rogers | 28 January 2020 |
| Mr Frederick Corbett | 28 January 2020 |
TRUSTEES/DIRECTORS
The Trustees are appointed by the Members, taking into account the skills and expertise necessary for effecting operation of the Board.
The Directors are responsible for
Ensuring the quality of educational provision
Challenging and monitoring performance
Managing finances and property
Managing the Headteachers and Heads of School of each academy
Details of their appointment and their attendance at meetings can be found within the latest published annual accounts here
Details of the LGB governors and their attendance at meetings can be found on the relevant school website which can be accessed from the schools link above.
The Directors undertake the following link roles with the schools in the Trust:
Paul Bergin - St Mary's Primary Catholic School, Ipswich
Rev Simon Blakesley - St Louis Catholic Academy, Newmarket
Mark Broadbent - St Laurence Catholic Primary School, Cambridge
Stephen Kelleher - St Felix Roman Catholic Primary School, Haverhill
Christine Quinn - St Alban's Catholic High School, Ipswich
David Verney - St Pancras Catholic Primary School, Ipswich
This role is to understand the school in the local context and to report on the process of school improvement to the Trust Board.
John Tuttle is the strategic lead on Safeguarding for the Trust Board.
TRUSTEE/DIRECTOR / APPOINTED
| Trustee/Director | Appointed |
| --- | --- |
| John Tuttle | 1 November 2016 |
| Paul Bergin | 1 November 2016 |
| Fr Simon Blakesley | 1 November 2016 |
| Stephen Kelleher | 1 November 2016 |
| Mark Broadbent | 1 April 2019 |
| Chrstine Quinn | 1 September 2019 |
| David Verney | 1 September 2019 |
John Tuttle - Chair of the Board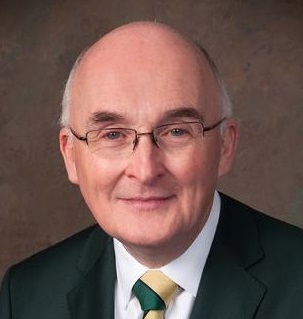 John is an experienced Director and Managing Director in educational publishing in the UK and internationally for Cambridge University Press and Thomson Publishing having started his career with Macmillan. He has some 38 years of experience working with ministries of education, authors and assessment, pedagogic and curriculum development professionals. He has also led several online educational initiatives.
Paul Bergin - Vice-Chair of Board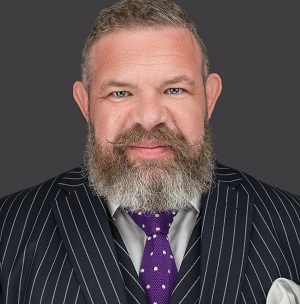 Paul brings significant experience in strategy, innovation and transformation, and has worked extensively in a number of technology and telecoms companies serving the defence, security and wider public sectors. Educated at Oxford, he is currently the Chief Technology Officer for Sopra Steria, a leading IT transformation company. Paul also has over 15 years experience of school governance, and was a founder member of the OLW MAT board.
Stephen Kelleher - Finance Director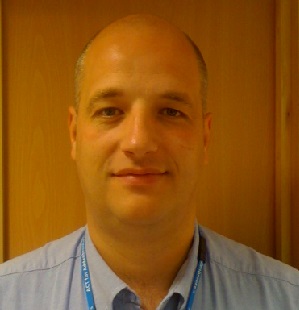 Steven is a proven research leader, with a track record for delivering biomedical research infrastructure that underpins world-leading translational research which maximises the potential of the NHS to provide patient benefit and economic growth.
Mark Broadbent - Director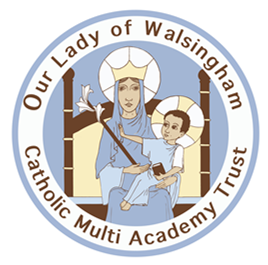 Currently awaiting content
Father Simon Blakesley - Diocesan Representative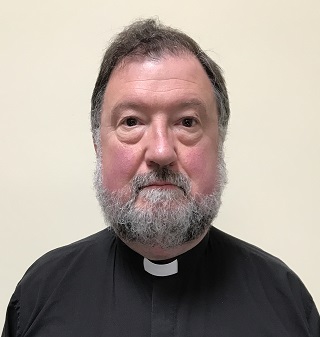 Simon brings experience as a Parish Priest in a number of East Anglia's parishes including Newmarket, Diss, Beccles and Norwich. He is The Judicial Vicar of the Diocese. Simon was ordained in 1990 and qualified with Licentiate (Master's Degree) in Canon Law from the University of St Paul in Ottawa in 1991. He has over twenty years' experience working in the Church's Marriage Tribunal.

Christine Quinn - Director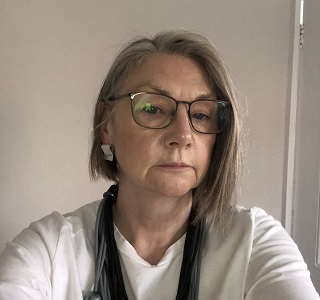 Building on forty one years working in schools and government, my focus now is on leadership and governance. Using my expertise in school improvement and leadership I want to concentrate on the structures, policy and frameworks which secure good provision for all. The Education sector is a particular interest, but not exclusively. I have retired from full time work and am looking to contribute to the development of robust leadership and governance for the twenty first century. I am looking for the opportunity both to contribute to the thinking about, and the implementation of, new and effective ways of securing accountability and supporting improvement and inclusivity.
David Verney - Director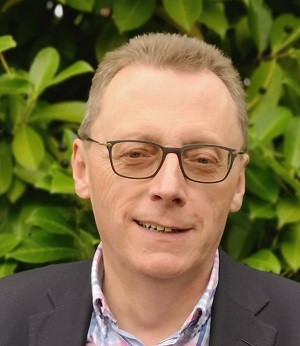 Chartered Accountant, with wide business experience and entrepreneurial success. Business planning specialist, covering financial forecasting, and business restructuring. Experienced mentor and coach, with wide experience of serving on and chairing Boards, ensuring good governance, facilitating change and resolving conflicts. Long experience as a trusted business adviser, communicating and interpreting financial issues to senior management, and facilitating change. Experience of monitoring financial performance and compliance with external financial goals and requirements, working as a Finance Director and in other roles.